Kid's Paint Parties are the BEST!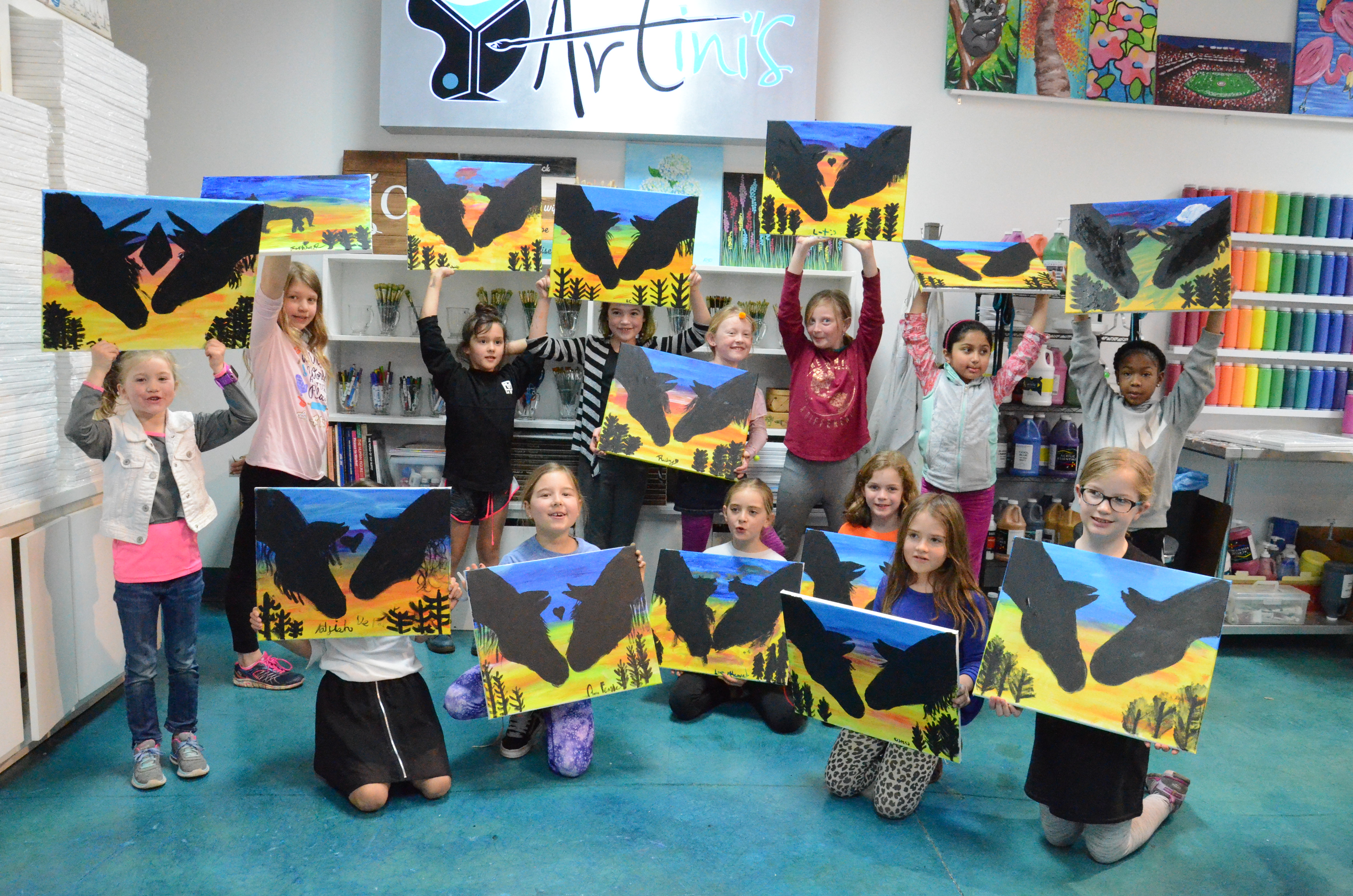 It's a fabulously fun way to spend their special day with friends & family and they get to take home something they created! Instant party favors! :-)
Ages 6 - 12years.

Pricing is as follows:

$250, Includes up to 10 painters, 2.5 hour block, $20 per person thereafter
~This includes an instructor led painting session on a 16"x20" canvas & time for cake.
~Includes plates, napkins, and forks unless you prefer to bring your own. Colors may vary.
~Additional time for other food/snacks and/or opening gifts may be purchased for $50/half hour.
~Going over time due to tardiness will incur a fee of $50/half hour, also.
~You may arrive 15 minutes before start time for any set up.
~A non-refundable 50% deposit is required to firm up the date, and is applied to the total party cost. The balance is due the day of the event.
~ Parents have the option to stay or to leave for the party. However if other parents decide to stay, it's important that the children can hear us instruct over chatter, and that they get to complete their paintings themselves. Sometimes a little help is needed, but we promise they can totally do this!
Check out our painting selections here:
Painting Galleries.
The images you see are the standard versions (2-3 hours in time). Kids tend to gravitate to kid kind of stuff (as opposed to some serious landscapes etc). We simplify for the kids so that nothing is too daunting for them.
If/when you're ready to move forward, I just need the Party Person du Jour's name, the age they'll be turning, and your time preference & I can email you a deposit invoice which you can pay online. It will come from Square so check your spam folder if you don't see it in your inbox soon after you submit your party booking.

Email kate@artinisartlounge.com.